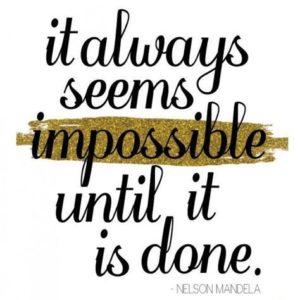 Those of us in marketing are looked upon to be equal parts creative and logical. Develop imaginative concepts for meeting the goals of very organized and results-oriented strategic marketing plans. This is usually the result of a team of people working collaboratively to meet all those criteria. Most people are not usually an even mix of those attributes every day or on every project.
Let's start by saying we are very excited about the software, apps and programs available to help facilitate and analyze marketing and communications activities.  But, let's also keep in mind that marketing software tools are designed to augment a well-defined strategy, not replace it.
In fact, if not used properly, marketing tools can actually hurt your bottom line. A solid marcom strategy still needs to lead the way.
How long should my URL be to get the most clicks?
This topic of conversation comes up quite often around here.  How long should a URL be for it to get the most traffic?  Oftentimes, it seems like companies don't put much thought into their URLs.  In fact, many times, they are just completely overlooked… the randomly generated numbers and characters created automatically when posting a new web page are left without a thought.  This is not a good thing.
What needs to be understood is that URLs are the building blocks of your website.  And if not done correctly, they can either make or break the traffic that is coming into your site.  SEO isn't just about how many words of content you have on each page. Website and URL structure is equally important. Here are some tips to remember when creating new page URLs.
Part 2 of the Great Gate Debate: Value isn't just in the content, its in how you treat the reader, too.
So…you've decided to begin using a marketing automation platform to help you gather leads with gated content. Great!
…Now what?
How do you enhance your customers' user experience with your content to ensure this is helping, not hindering, your chances of nurturing those new leads into excited new customers?
Here are some tips for landing pages, the ever-important thank you and when you should use gated vs. non-gated content.
Oftentimes we are asked by clients our feelings on gated content –  You know, the information that cannot be accessed until a form is filled out with the user's personal information, usually their name, email, phone number and some innocuous question. The questions we get usually center on WHEN this type of content should be used, and IF it should be used at all.
Part 4 of 4: The final steps
According to the 2017 report from the Content Marketing Institute, more B2B companies are becoming more successful with content marketing. But it all starts with a plan! So here's the final push… the homestretch… get ready to tackle publishing and promoting your first piece of content, celebrating your successes and reviewing the results.

Part 3 of 4: final content prep
By the end of these 3 weeks, you'll be nearly ready to tackle content marketing like a pro. The last segment reviewed how to audit your current content, document your new content strategy and how to create topic ideas that fuel this new strategy.  Up next is creating a content calendar based on priorities and 'low hanging fruit', fine tune SEO and successfully review and edit your first piece of content.
If you're feeling overwhelmed about the prospect of starting (and keeping up with!) a blog, here are nine things that can help ease the burden and allow you to create a valuable resource you customers will come to respect:
Developing Content – draw on available resources
Part 2 of 4: Getting things in order
Last time we discussed getting your content marketing campaign off the ground. We gave you the tools on how to get your strategy in motion. In this round, we will discuss how to get the momentum going and touch on auditing your current content, documenting your new content strategy and how to create topic ideas to fuel your content strategy.