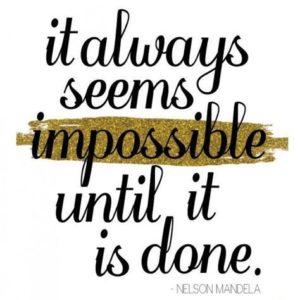 Those of us in marketing are looked upon to be equal parts creative and logical. Develop imaginative concepts for meeting the goals of very organized and results-oriented strategic marketing plans. This is usually the result of a team of people working collaboratively to meet all those criteria. Most people are not usually an even mix of those attributes every day or on every project.
Let's start by saying we are very excited about the software, apps and programs available to help facilitate and analyze marketing and communications activities.  But, let's also keep in mind that marketing software tools are designed to augment a well-defined strategy, not replace it.
In fact, if not used properly, marketing tools can actually hurt your bottom line. A solid marcom strategy still needs to lead the way.
Remember the days when tradeshows were jam-packed and everyone registered to attend as soon as they could to reserve their spot?  People milled around and networked for hours looking at some of the greatest booth presentations and demos the industry had to offer.  It was THE BEST, wasn't it?
Tradeshows were so important. They were an 'absolute must' travel expense.  And then, all of a sudden, there was a drop. Slowly, these fun networking extravaganzas seemed to slowly fade away.  But just like print magazines themselves, we've seen it come full circle and hopefully there will be a resurgence as organizers are learning what works in today's new environment.
Have you ever been charged with having to write something, be it a blog, article or a short piece for your website and have no idea what to write about?
You struggle with topics that you think your audience may be interested in, or feel that you have exhausted all possible topics that can be written about. You want the piece to be engaging and timely, with a "personal" spin to it that only your company can provide.
The Internet has given every company, large and small, a digital footprint.  It's not a matter of can you be found, but rather, once you are found, who are you really trying to reach.
The real question is not whether your business is global or not, but rather: How global is your business?
Let's face it, things don't always turn out as well as you had expected.  Sometimes you need to deliver news that isn't particularly flattering to your company or its products. And although we would love to keep a lid on negative publicity and not let the world know about it, sometimes it is unavoidable.  So, what are we to do? Sweep it under the rug? Lie? Act like it never happened?  The answer to each of these questions is a resounding NO! Read the rest of this entry »
I've never been very good at gardening, even though I still try each year.  I till my little patch of land so that I can sow my vegetables, spending far more on plants and preparation than my meager harvest would ever come close to paying out.
Each year, my timing seems to be off.  Right around the time that my tomatoes are ripe for the picking, I'm typically out of town for my family reunion.  My house sitter says they are delicious, though.  Read the rest of this entry »
So many companies focus on identifying their brands by sitting around their own conference room discussing what they think their customers value about their brand.  Few step outside the office to truly figure out what resonates from an end user perspective.
Time, money and sometimes even ego are the often the root causes of a misguided branding strategy, but let's look at how a few simple outward-facing steps can help you start to formulate a valuable branding strategy. Read the rest of this entry »
According to helpguide.org, 'a good relationship is more than something we want—it's something we need to be our happiest, healthiest, most productive selves. But at home or work, supportive, fulfilling relationships don't come automatically. They take an investment in time and energy.' Read the rest of this entry »
In today's global business environment, many different departments take an active role in the development of a project, and with good reason. Everybody has a different perspective and different needs. Read the rest of this entry »
While attending a tradeshow for the packaging industry recently, I was a bit surprised to see a large number of marketing snafus that could have been easily avoided, and would have resulted in much better lead generation on the show floor. Read the rest of this entry »