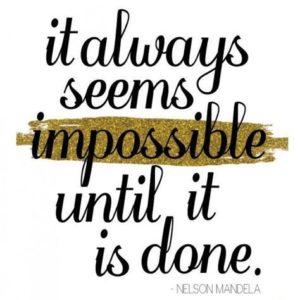 Those of us in marketing are looked upon to be equal parts creative and logical. Develop imaginative concepts for meeting the goals of very organized and results-oriented strategic marketing plans. This is usually the result of a team of people working collaboratively to meet all those criteria. Most people are not usually an even mix of those attributes every day or on every project.
Let's start by saying we are very excited about the software, apps and programs available to help facilitate and analyze marketing and communications activities.  But, let's also keep in mind that marketing software tools are designed to augment a well-defined strategy, not replace it.
In fact, if not used properly, marketing tools can actually hurt your bottom line. A solid marcom strategy still needs to lead the way.
Oftentimes we are asked by clients our feelings on gated content –  You know, the information that cannot be accessed until a form is filled out with the user's personal information, usually their name, email, phone number and some innocuous question. The questions we get usually center on WHEN this type of content should be used, and IF it should be used at all.
Part 4 of 4: The final steps
According to the 2017 report from the Content Marketing Institute, more B2B companies are becoming more successful with content marketing. But it all starts with a plan! So here's the final push… the homestretch… get ready to tackle publishing and promoting your first piece of content, celebrating your successes and reviewing the results.
Part 2 of 4: Getting things in order
Last time we discussed getting your content marketing campaign off the ground. We gave you the tools on how to get your strategy in motion. In this round, we will discuss how to get the momentum going and touch on auditing your current content, documenting your new content strategy and how to create topic ideas to fuel your content strategy.
Part 1 of 4: What to do the first 3 weeks to prepare
Let us start out by saying that content marketing is a long-term strategy that takes commitment and discipline.  It is not a strategy that works overnight or even in the first six months, but when it does finally kick in, the benefits are immeasurable.
Now that that is out in the open, let's get started…
Vertical Measures, a digital marketing agency that helps other clients and agencies broaden their content marketing strategies, does an excellent job of teaching us how to get your content marketing campaign off the ground.  They recommend accomplishing one major task per week for 12 weeks in order to get the ball rolling.  This article will run in a four part series, breaking the down the 12 week program over four posts.
Let's take a look at the first three weeks…
[a quick checklist for adopting new marcom tactics]
The B2B marcom world has had an interesting last decade trying to navigate its way through the latest digital marketing trends (and we don't just mean social media!). As consumers in our personal lives, we are marketed to almost entirely differently than in our business lives. By now we all know that new tactics that have emerged for B2C aren't always beneficial for B2B. This isn't a new concept, but it is one that should get an update every now and again. Just because a new digital tactic is trending for B2C doesn't mean we can't give it a try here in our more niche B2B space. Read the rest of this entry »
A quick sidebar on creativity through email
We can all agree, creativity isn't a linear process—it best thrives when varying perspectives are all given equal weight and the something that has been looked at a thousand times in one light is suddenly seen in a completely different one. Read the rest of this entry »
It's summer.  Not only is everyone gearing up for vacation and big plans away, but also getting ready to hit the second half of the year strong. Maybe there have been some adjustments to your marketing goals after the first half. Maybe the second half has the potential to be a game changer for your company. Either way, it might also be time to pack your bags for another big reason: tradeshows.  Read the rest of this entry »