Posts Tagged 'business strategy'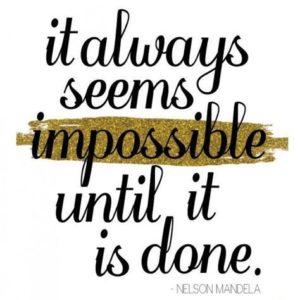 Those of us in marketing are looked upon to be equal parts creative and logical. Develop imaginative concepts for meeting the goals of very organized and results-oriented strategic marketing plans. This is usually the result of a team of people working collaboratively to meet all those criteria. Most people are not usually an even mix of those attributes every day or on every project.
Let's start by saying we are very excited about the software, apps and programs available to help facilitate and analyze marketing and communications activities.  But, let's also keep in mind that marketing software tools are designed to augment a well-defined strategy, not replace it.
In fact, if not used properly, marketing tools can actually hurt your bottom line. A solid marcom strategy still needs to lead the way.
Part 2 of 4: Getting things in order
Last time we discussed getting your content marketing campaign off the ground. We gave you the tools on how to get your strategy in motion. In this round, we will discuss how to get the momentum going and touch on auditing your current content, documenting your new content strategy and how to create topic ideas to fuel your content strategy.
Part 1 of 4: What to do the first 3 weeks to prepare
Let us start out by saying that content marketing is a long-term strategy that takes commitment and discipline.  It is not a strategy that works overnight or even in the first six months, but when it does finally kick in, the benefits are immeasurable.
Now that that is out in the open, let's get started…
Vertical Measures, a digital marketing agency that helps other clients and agencies broaden their content marketing strategies, does an excellent job of teaching us how to get your content marketing campaign off the ground.  They recommend accomplishing one major task per week for 12 weeks in order to get the ball rolling.  This article will run in a four part series, breaking the down the 12 week program over four posts.
Let's take a look at the first three weeks…
The Internet has given every company, large and small, a digital footprint.  It's not a matter of can you be found, but rather, once you are found, who are you really trying to reach.
The real question is not whether your business is global or not, but rather: How global is your business?
I've never been very good at gardening, even though I still try each year.  I till my little patch of land so that I can sow my vegetables, spending far more on plants and preparation than my meager harvest would ever come close to paying out.
Each year, my timing seems to be off.  Right around the time that my tomatoes are ripe for the picking, I'm typically out of town for my family reunion.  My house sitter says they are delicious, though.  Read the rest of this entry »
As I often do when writing these blog posts, I harken back to early in my career.  This one in particular made me laugh a bit to myself because it reminded me of something I said to my mother when I was desperately trying to figure out what to do for a living.
During our discussion, she had mentioned that she thought I would be good in 'public relations'.  I remember literally looking at her and saying 'I have no idea what that means, but when you can tell me what it is, I'll do it…'. At the time, it was a flippant remark.  Because A) I had no idea what public relations was and B) It annoyed me that she already had me pegged into a field that I knew nothing about, nor did I think I would ever be interested in.
As we all know, mom is always right! Not only do I know firsthand now what public relations is, but it has become my career and passion to understand its importance and why companies, especially startups, should invest in it. Read the rest of this entry »